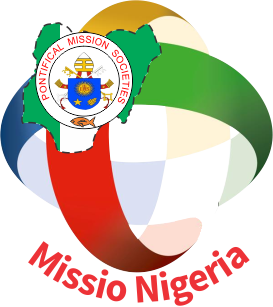 KNOW ABOUT YOUNG MISSIONARY MOVEMENT OF NIGERIA (YOMM)
INTRODUCTION
The Young Missionary Movement of Nigeria is designed to be the Missionary arm of the Catholic Youth Organization.(CYON) It draws its membership from any Catholic Youth movement in Nigeria who show sufficient interest in being Missionaries and are below the age of 25 years
The motto is: Missio Nigeria…Christ to the whole world.
YOMM is organized at the grass root level, Parishes and educational institution, just like Young Catholic Students YCS.It is coordinated at the Diocesan, Provincial and National level.
A YOMM member must belong to Catholic Youth Organization before being received into the membership of YOMM. The membership also include those who are/were animators of Holy Childhood Association HCA who fall under the age limit also. Members of HCA upon graduation are also admitted.
YOMM CELL:
The basic unit of the movement is called YOMM CELL. Each YOMM CELL is made up of not less than ten and not more than twenty five members. As soon as the members of a cell are over twenty five, arrangement should be made to split them. They give each cell a saint name.
ACTIVITES OF YOMM
These are some of the activities of YOMM
To promote Pontifical Mission Societies,(PMS) especially the Holy Childhood Association HCA.
To circulate information about the Mission activities of the Church.
To promote the Mission Activities of the Church especially guided by the Pope's missionary intentions.
To develop a special devotion to the Holy Eucharist, the source of all Missionary Vocations.
To pursue the development of Missionary Spirituality in practical everyday life.
To be committed to the pursuance of God's kingdom of Justice, Peace and Reconciliation.
To participate in regular YOMM group meetings which follow the pedagogy of the School of Jesus.
Agenda for YOMM group meetings
Opening Prayer/Mission Rosary
Bible reading with reflection
Minutes
Report on Mission assignments by members/sharing of experience.
Mission Animation, Formation and organization (30 minutes)
Offering
A.O.B
Assignments
Closing Prayer.
For more enquiries, please contact your PMS Arch/Diocesan Director or HCA Coordinator.
Mr. Peter OluwasanmiAdubi
YOMM NATIONAL COORDINATOR