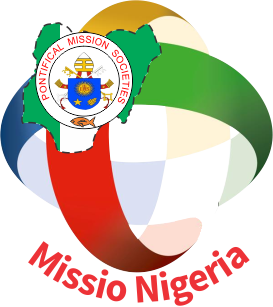 PMS DIOCESAN DIRECTORS MEETING
To the glory of God, of the 54 Dioceses in Nigeria, 43 Diocesan Directors were in attendance. The two newly appointed directors from the dioceses of Bauchi and Ijebu-Ode were recognized.
The meeting started after supper on the arrival day and was concluded on the 30th of April with deliberations and workshop on the Pontifical Mission Society of St. Peter Apostle. The whole lot was a success.
Courtesy visit was paid to the Nunciature on the 1st of May. The Papal Nuncio - Most Rev. Augustine Kasujja was really generous with his time and talent by sharing extensively with the directors and encouraging them to continue the good works they do in their various dioceses. The directors later visited the Chapel where the relic of Pope Saint John Paul II was displayed in a Monstrance.
The group proceeded to the Parish house of the PMS Director of the Archdiocese of Abuja in Dei Dei. The Parish community treated them to a nice welcome and lunch.
The Directors were particularly grateful for the various opportunities and more so for a time out after the Council meeting which afforded them a rest period before heading back to their various activities.

Rev. Fr. George Ajana
PMS National Director (Missio Nigeria)